Direct mail leaflet encouraging people to use Swansea Timber & Plywood's services.
Swansea Timber & Plywood is a local DIY hardware store that offers a wide range of tools, materials and machinery.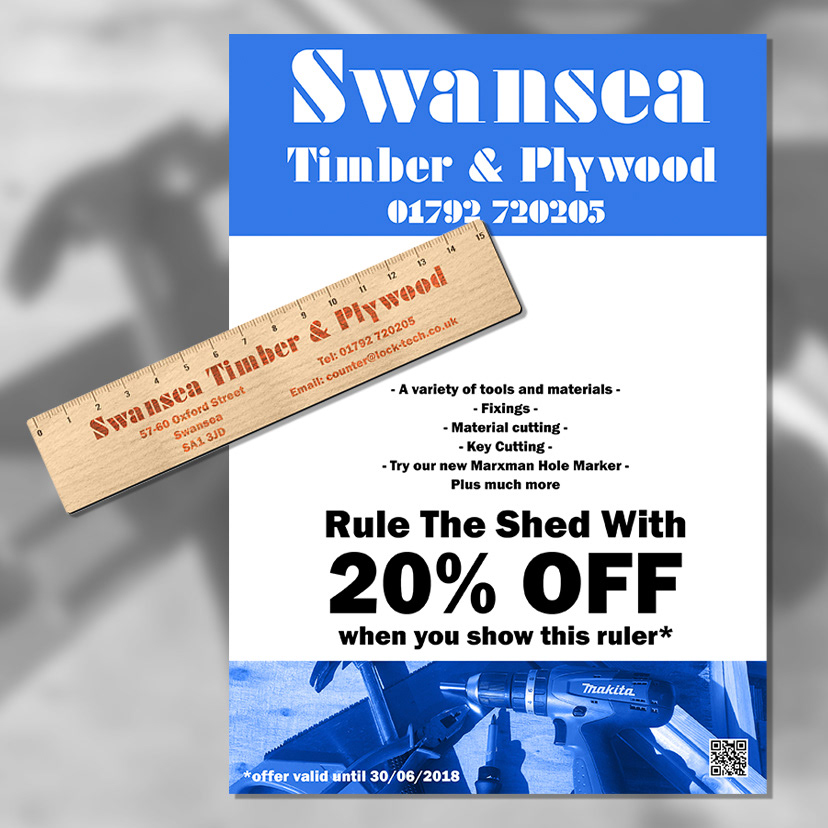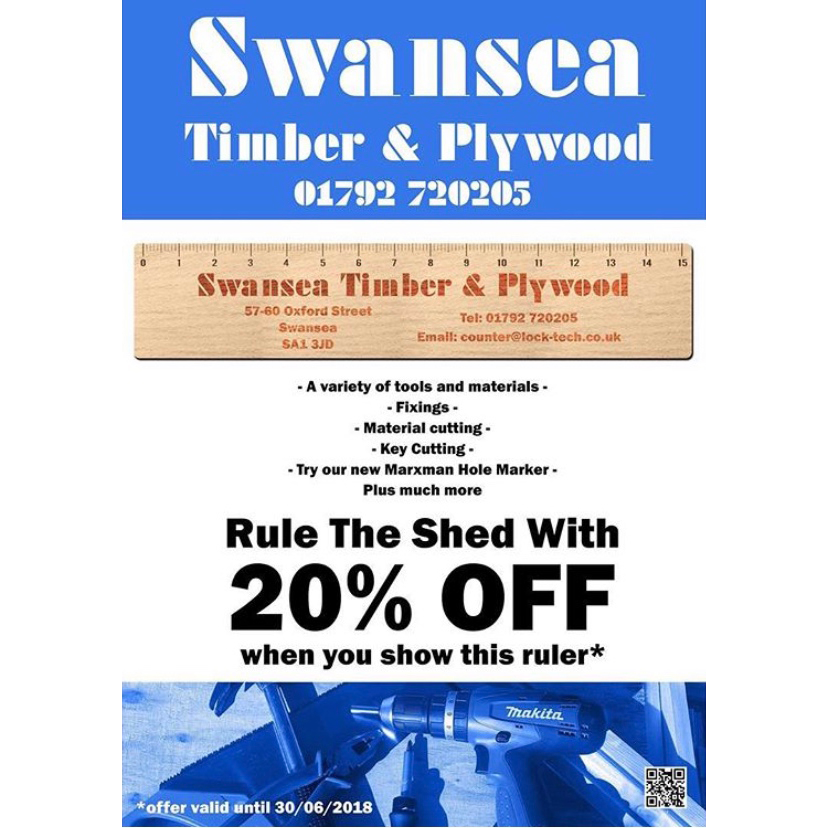 The advertisement came with a wooden ruler attached with the business' name, location and contact details, acting as a useful and memorable business card.